In EBS E-Learning Consulting, we develop the E-Learning Project for your company.
Creating a Company E-Learning Project does not just mean creating online courses for your employees to attend, but it means organizing and managing an entire company training plan, transforming all the training that is done annually into e-learning, and which is best suited to be done online, thus reducing costs and increasing business productivity.


From here will follow the creation of the various online courses, based on the target audience, such as for employees of different departments, or for different company roles.
The online courses can be created with multimedia and interactive material and in SCORM format, to involve employees in training and thus increase their level of learning.
Assessment quizzes will also be designed within each online course, to allow each employee to self-assess their level of learning, lesson after lesson.
Assessment quizzes will also be designed within each online course, to allow each employee to self-assess their level of learning, lesson after lesson. In fact, the E-Learning Platform will have to respond to the training needs of the company. For this reason, we at EBS E-Learning Consulting will study the corporate online platform, if the company already has one, and together with the Human Resources Managers, we will evaluate how to make it more efficient and simpler for all employees. Alternatively, once the analysis phase of the project has been completed, we will be able to indicate the E-Learning Platform that best meets the needs of the company, or if necessary, we will follow the company step by step in creating its own corporate e-learning platform.
E-Learning Design for Freelancers and Small Companies
Training in e-learning is not only suitable for large companies, or with multiple locations, but also small companies and freelancers, can benefit enormously from distance learning.
For this reason, we create interactive and engaging courses, to be sold online, in e-commerce, reducing the costs of the e-learning platform, and using the service that we at EBS make available to Companies Academy, which will allow you to create your own E-Learning Company Academy, with your own online courses, using the EBS E-Learning Platform.
This will allow to increase turnover, selling courses online and enjoying the potential offered by e-learning.

Here's how we work:
Phases in the Design of E-Learning Training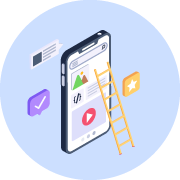 Analysis phase
Collection of all useful information, such as the target to which it is addressed, what are the training contents to be used and created, such as the most appropriate interactive methods for each type of e-learning course, what will be the technological tool used, etc. …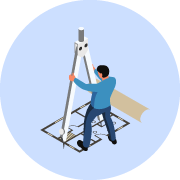 Design phase
Design of the e-learning project (macro and micro design).
Macro-Design, i.e., the didactic structure of the entire online course, content analysis, technology used, graphics and communication style, tutoring, forum, etc …
Micro Design, i.e., detailed structuring of each individual content that will be part of the online course, configuration of the LMS, or the e-learning platform, etc …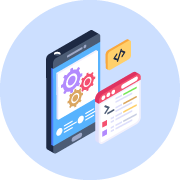 Development phase
Implementation, or the creation of multimedia content of the courses.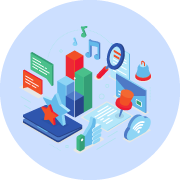 Implementation phase
Insertion of online courses in the E-Learning Platform and provision of training.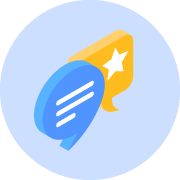 Evaluation phase
Feedback from users, and evaluation of the achievement of the training objectives pre-set in the planning and design phase.
Contact us and start your E-Learning Project